Student Exchange Week at Goerlitz/Zittau University (Germany)
10/30/2021 9:28:49 PM
Following the cooperation program between Hong Duc University and the Faculty of Tourism, Goerlitz/Zittau University (Germany), from October 8th to 15th, 2019, a delegation of lecturers and students majoring in Vietnam studies and Tourism of Hong Duc University, led by Assoc. Prof, Dr. Hoang Thi Mai, was present at Goerlitz/Zittau University to participate in the Summer School program with the theme "Sustainable Tourism Development". The program has helped students of two universities to improve life skills, exchange academic expertise, enhance mutual understanding. The program was supported by the German Academic Exchange Service (DAAD).
During the exchange week, the lecturers and students of Hong Duc University and Goerlitz/Zittau University have participated in meaningful activities and interesting experiences.
The first day:
Introducing two universities and training programs (focus on Tourism training).

Introducing and promoting Thanh Hoa tourism.

Analyzing the context of community-based tourism in Ta Phin village (Sapa, Lao Cai) and solutions for sustainable development (based on result of students' field trip in the previous Summer School Week conducted in Vietnam in March 2019).

Visiting and exploring studying environment and student life at the Faculties of Tourism (Goerlitz campus)

Exploring Goerlitz city with Mini Gameshow

Having dinner in the beautiful city in Poland.
The second day:
Discussing and analyzing the macro factors affecting the sustainable tourism development in Germany.

Visiting Lanskorn Brewery, a long-standing brewery in Germany.

Visiting and studying about the Frauhopfer Research Institute and the Goerlitz's faculties in Zittau (40km from Goerlitz). Many lessons and experiences were shared; some ideas were also suggested for long-term cooperation between two institutions.
In the next days, students under the guide of lecturers of two institutions has further discussed and studied about tourism issues in two countries, such as:
Evaluating the sustainable development of Vietnam's tourism in the future;

Visiting and evaluating Seenland Tourism area and practical lessons for Quang Ninh mining land or other similar natural reserves;

Visiting the Geopark Sachsens Mittee Geopark Research Institution;

Exploring the city of Tharandt;

Participating a city tour in the Heritage city of Dresden;

Exploring the Capital of Germany - Berlin…
Some photos of the Student Exchange Program:
The students of Goerlitz/Zittau University welcomed the Delegation of Hong Duc University at the airport with friendly smiles
Official welcome meeting at Goerlitz/Zittau University
The students introduced about two institutions and student life of two different cultures
The students presented a report of CBT at Ta Phin village (Sa Pa - Vietnam).
The Delegation of Hong Duc University visited Faculties of Tourism at Goerlitz/Zittau University (Goerlitz campus) with the attentive, confident and professional guidance of Goerlitz students.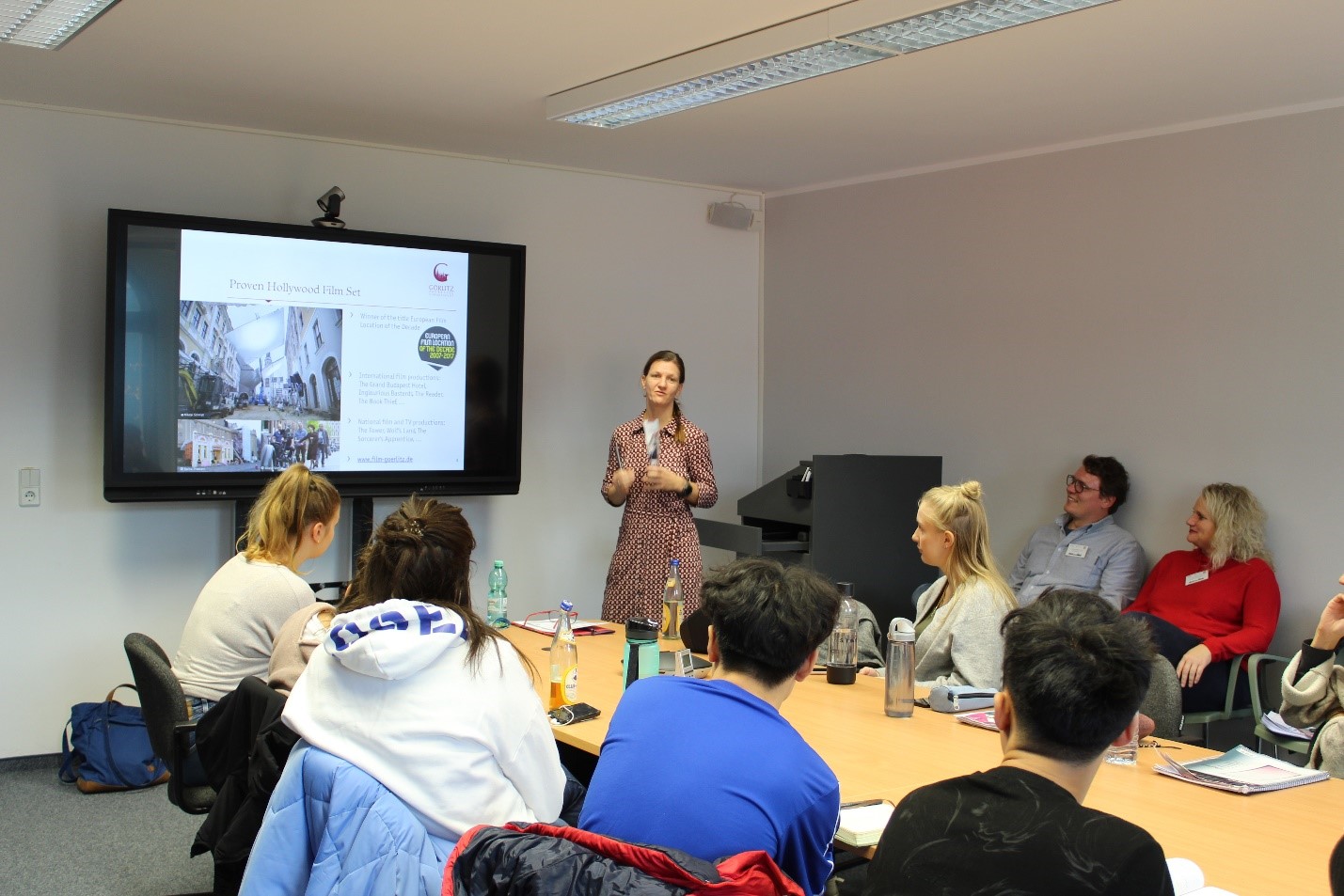 Students introduced about Germany and Vietnam Tourism and analyzed factors affecting the tourism industry in the two countries
Visiting and studying about the Frauhopfer Research Institute
Field trip at Seenland tourism destination
Visiting the Geopark Sachsens Mittee Geopark Research Institution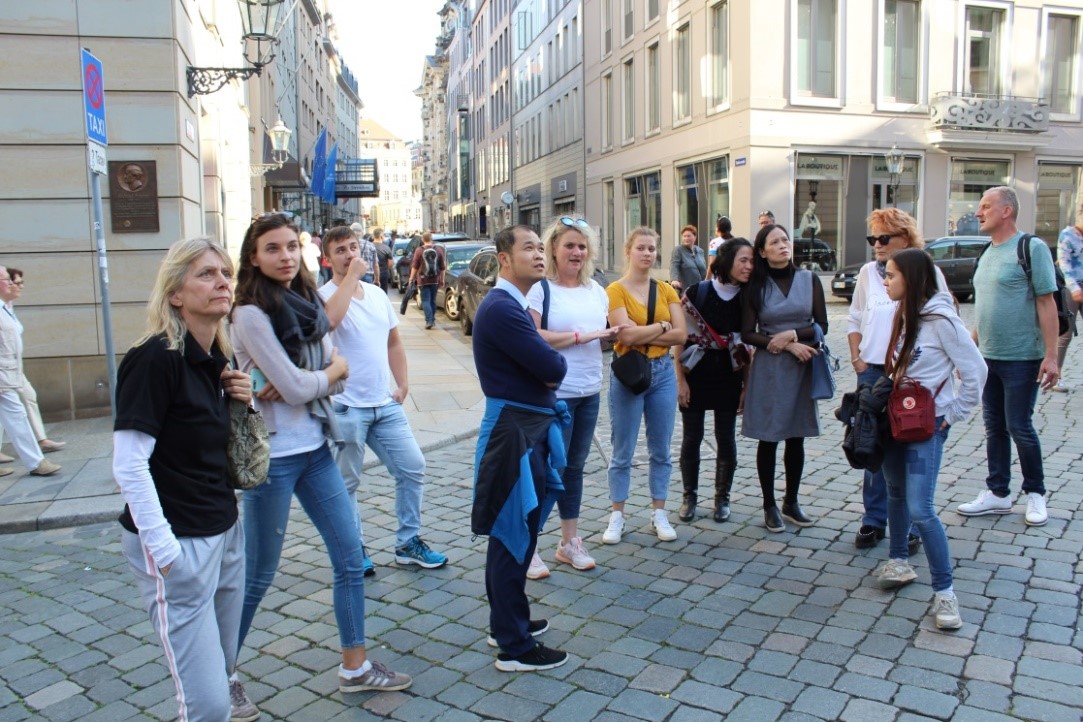 A city tour in the Heritage city of Dresden